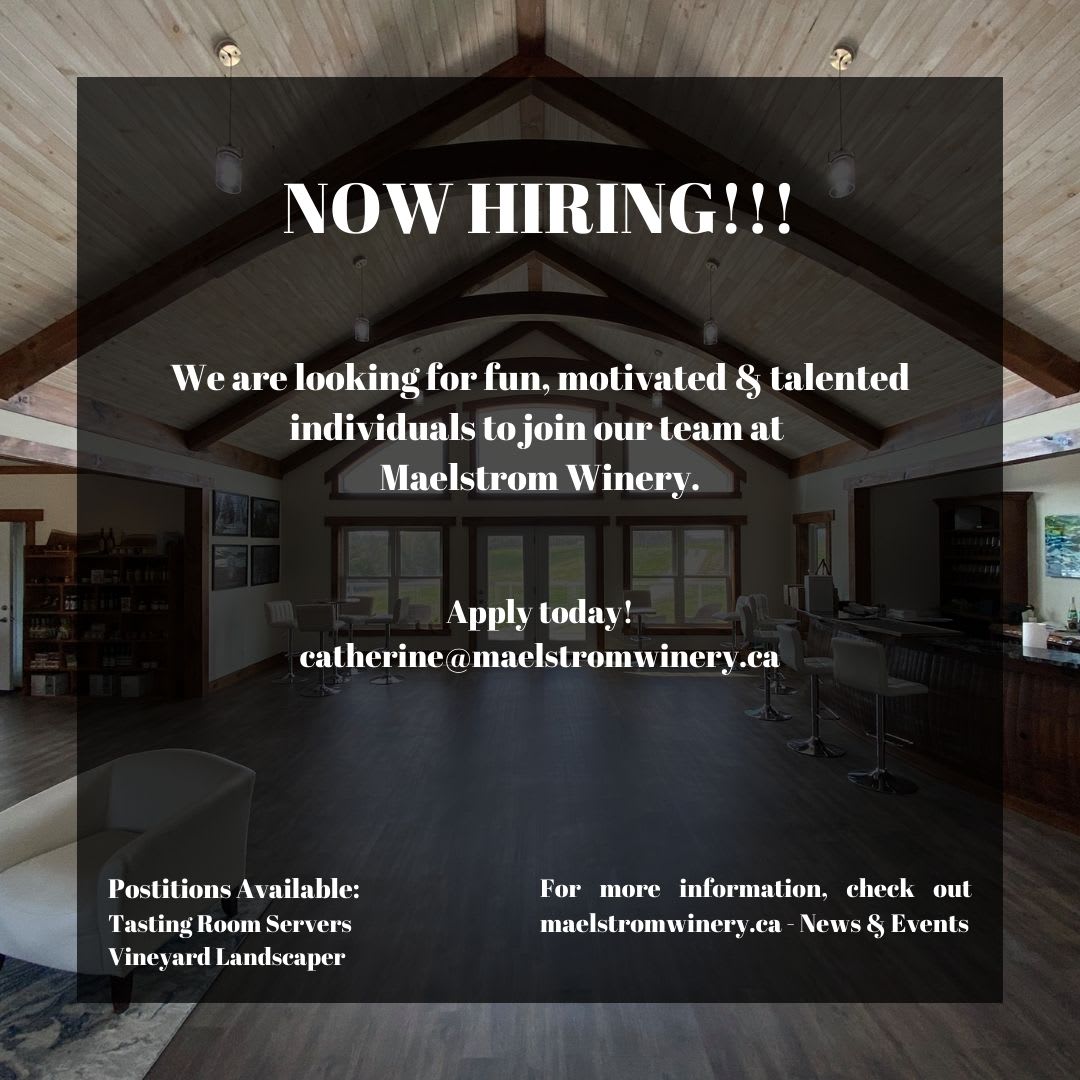 Positions Available:
Tasting Room Servers (Part-time and Full-time positions available) - We are currently looking for servers with a passion for wine & food services. The right person will thoroughly enjoy creating excellent experiences for our guests while being informative about our products. The ideal candidate will have a friendly, outgoing disposition and previous experience working as a server in a bustling, fast-paced restaurant setting. Wage will be $18.50/hr + tips.
Vineyard Landscaper (Full-time position) - The right person for this role will have a passionate for horticulture and creating landscape displays. We are looking for an individual who enjoys working outdoors and physical labour. The ideal candidate will be a self starter, have an interest in working with grapes vines, and previous experience working in residential or commercial landscaping. Wage will be $19.50/hr. 
For more information, contact us at catherine@maelstromwinery.ca