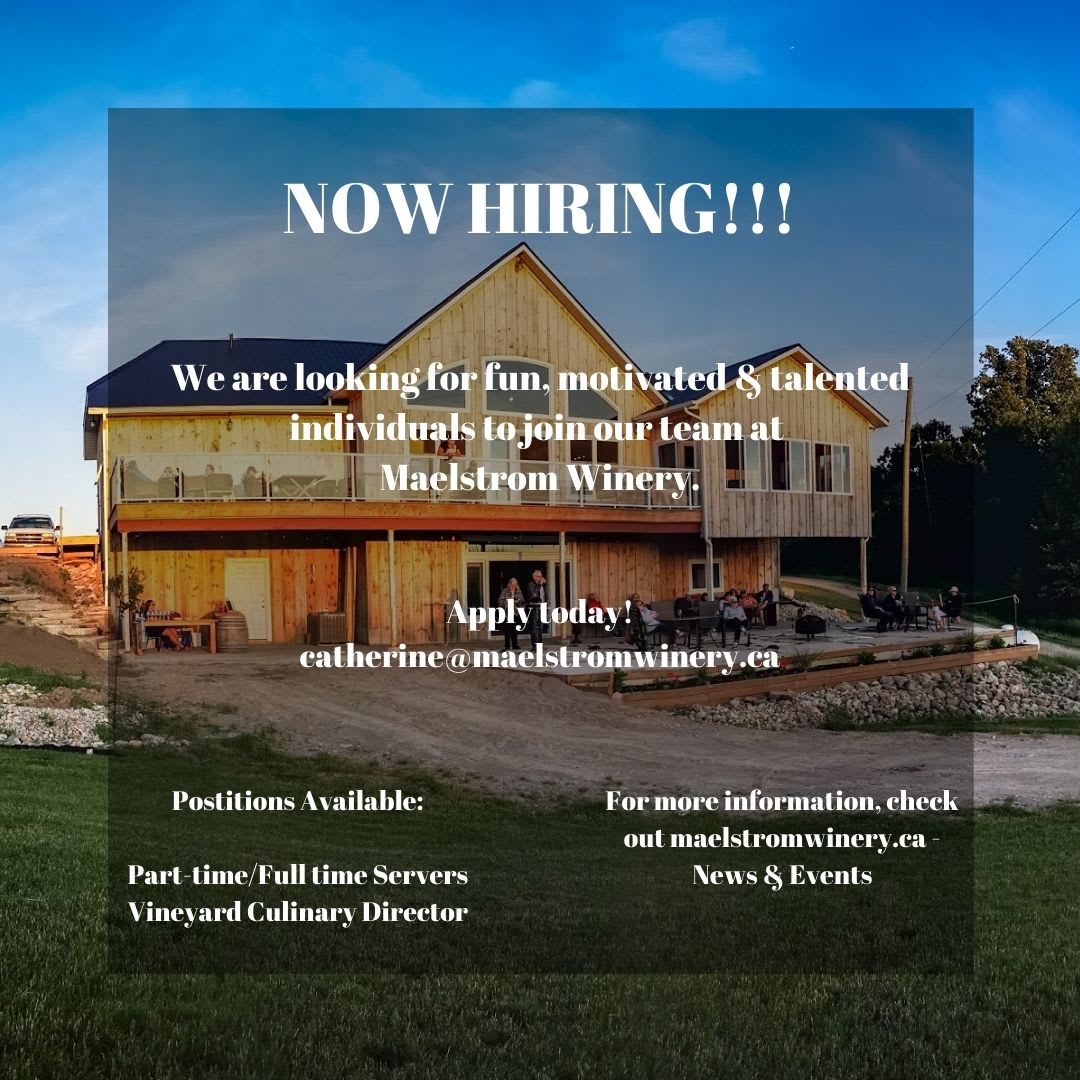 Positions Available:
Part-time/ Full-time Servers
Vineyard Culinary Director 
Servers - We are looking for fun, motivated, and talented individuals with a passion for wine and the vineyard experience. 
Vineyard Culinary Director - As Vineyard Culinary Director you will be responsible for prepping and plating food, inventory management, placing food orders and staff supervision.

You will be tasked with working with the owners to create new and exciting light fine fare menu items that showcase specific wines, ciders, beers and cheeses. These will mainly focus on specialty appetizers, charcuterie boards and desserts.

We are looking for a passionate and motivated person who will showcase their food expertise during our events including: vineyard dinners, themed nights and cooking classes.
For more information, contact us at catherine@maelstromwinery.ca