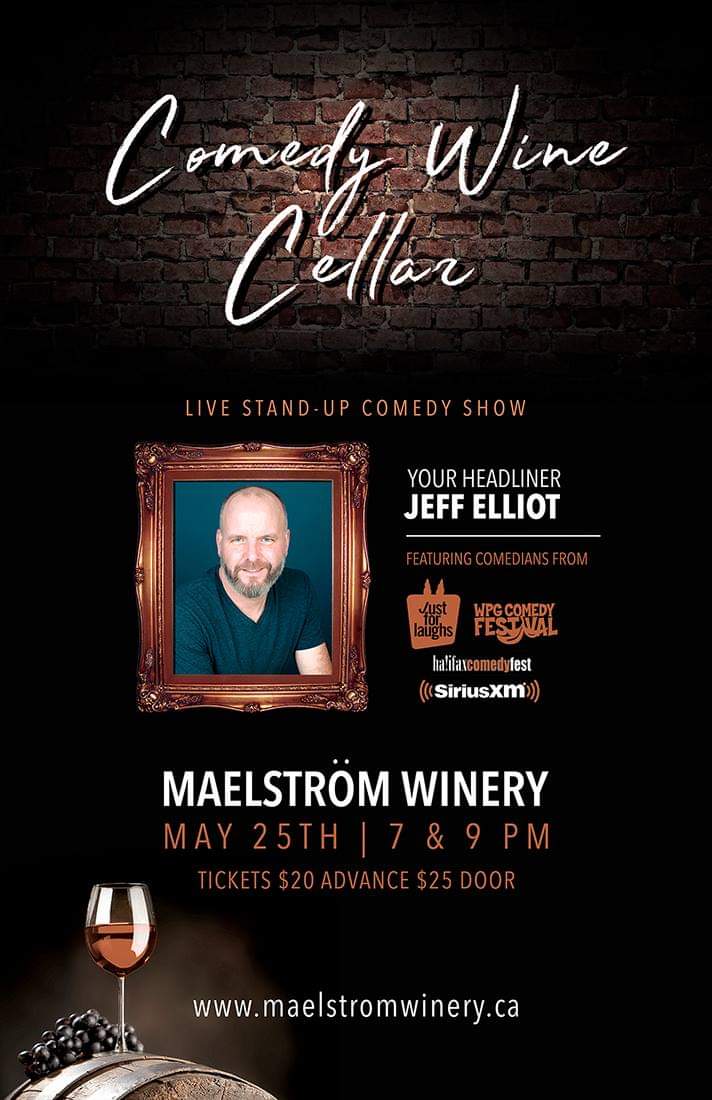 Come out for some great wine and a night of laughter!
'Comedy Wine Cellar' hand picks Canada's best international comedians (who have featured on CBC, CTV, Just for Laughs, etc.) and brings them to the cellars of Maelstrom Winery.   
This Saturday May 25th we'll be featuring Jeff Elliot, who has performed on CBC's Winnipeg Comedy Festival Gala, the Halifax Comedy Festival and can be heard on Sirius XM as well as CBC's Laugh Out Loud. 

Show times will be 7:00pm and 9:00pm

Tickets are $20 in advance and $25 at the door. 
For tickets, go to: http://www.maelstromwinery.ca/site/buy-wine-and-cider-huron-county-ontario/category/1351

*If ordering online, please request pickup at Maelstrom. We can either email the tickets to you once we get confirmation or you can pick them up at the door the night of the event.*